Brytee® is a new generation of portable, rugged and fully sunlight-readable HD monitors. Brytee® builds on the company's 20+ year history of developing and building very high brightness displays for automobiles in the public safety market. 
The Brytee® 13.3″ monitor employs an automotive-grade, chemically-strengthened, optically-bonded front glass along with an integrated UV filter to protect the display, ensuring a very long service life even in rough environments. There is no need for a sunshade as Brytee® delivers a screen brightness of 2500 nits, plainly readable even in direct sun. 
Tired of a display that is too dim to see outside or too small for quick decisions? Brytee® is the solution. It's…
Truly Sunlight-Readable @ 2500 nits
Portable – Weighs in at Only 3 pounds

Flexible – Mount in a Case, Connect to a Tri-Pod, Snap on a Vehicle

Built Rugged for the Outdoors and Long Life
HIGH BRIGHTNESS VS TRUE SUNLIGHT READABILITY
Many companies that offer video display systems, whether in drone controllers or secondary monitors, say their displays are sunlight readable and tout a screen brightness of maybe 1000 nits, or 1500 nits or maybe even 2000 nits. But they are mostly pulling the shade over their customers with these claims for 2 critically important reasons:
Their screen brightness just isn't enough to overcome full daylight sun, especially on either ends of the day.
These systems typically include a cover window over the display for protection. That cover window typically triples the display's reflected glare from the sun or other bright sources.
Brytee engineers have faced this problem for many years.
We were the first in the display industry to employ optical bonding of a cover glass directly to the display, thereby, eliminating the added back reflection this will otherwise cause.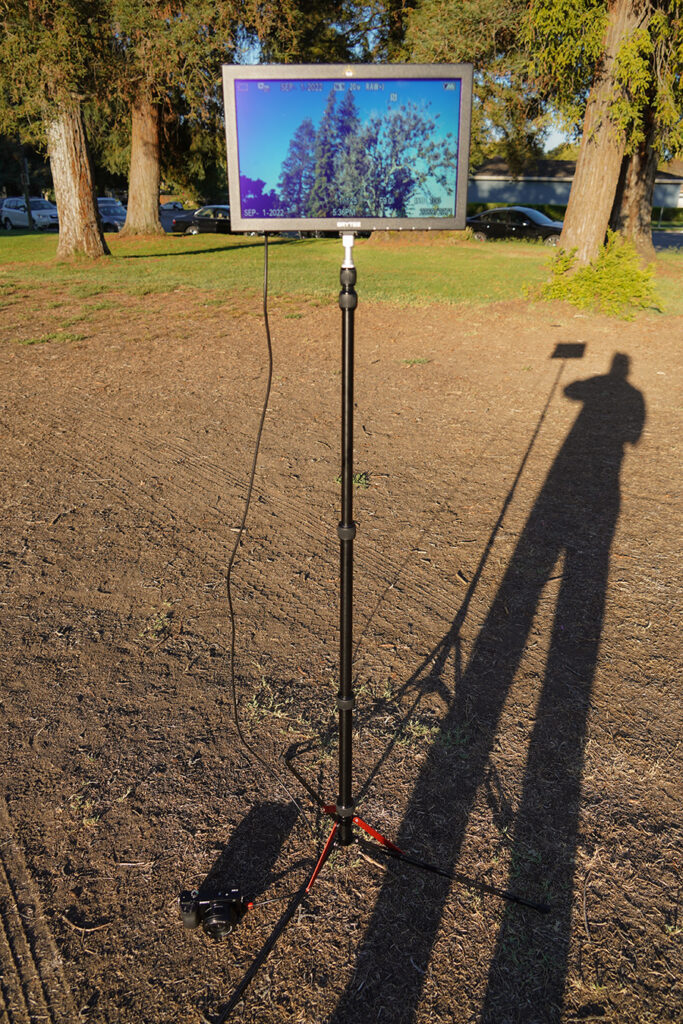 The automotive industry has to deal with this same problem and they often use the same solution. But using plastic as the front surface of a portable monitor, or even an automotive dashboard, simply isn't scratch resistant enough to ensure a long, defect-free service life.
Instead, we use a very high-tech glass that has been chemically strengthened to prevent damage from screen wiping or rough handling.
Display images will look as pristine after years of use in the field as they did when our product was first received.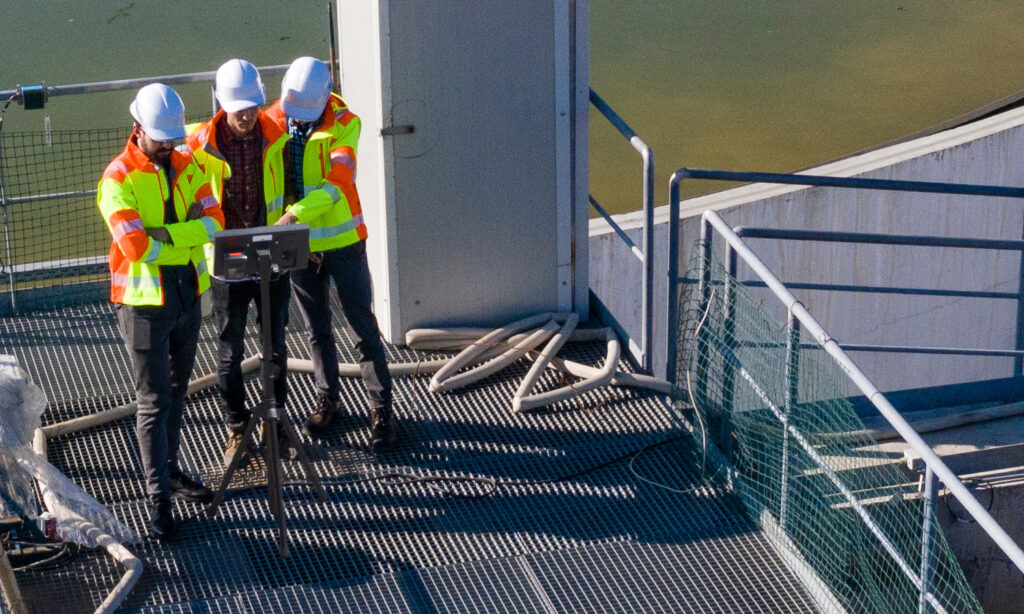 WHAT ABOUT THAT SUN?
We've been in the business of building outdoor displays for many years and we know what extended exposure to the sun's UV rays will do to an LCD. It's the slow fade of death with a gradual loss of contrast, screen dimming and color fade. It ain't pretty but it is what will happen over time to any display that hasn't been specifically designed for extended use in full sun.
Most companies won't talk about that either because they know it's a problem or, worse yet, they don't know it's a problem.
We make display products for the outdoors that will last. Our monitor products all include an integrated UV filter to protect against exposure to the sun.
Brytee® monitors are also designed with custom specified LEDs to achieve a long operating life at full brightness. Our monitors can be clearly seen "bezel to bezel" in direct sunlight with no screen blackening.
BRYTEE® FLEX
What is Brytee® Flex? We offer flexibility in how the monitor is used and where it goes. It has got to be fast and easy – in a box, on a tripod, on a bench, with or without plug power, with or without fasteners; wherever you need it.
We use industry standard VESA mounting holes on the back making the monitor compatible across the industry.
BRYTEE® MAG FLEX
Although rugged, Brytee monitors are light enough to mount magnetically. We offer our MAG FLEX option for those that want the fastest possible setup time. BRYTEE® MAG FLEX can even be mounted on the side/back of a truck or van.
INDUSTRY LEADING OPERATING TIME ON BATTERIES
Brytee monitors are designed for efficiency and ruggedness. Instead of adopting rather puny and expensive Lithium-Ion batteries designed for cameras, our engineers have gone in a different direction. Brytee products are made for the outdoors and so are the batteries we use for our self-powered monitor options.
Our 13.3″ monitor will run at full brightness for over 6 hours on a single charge (9AHr battery). Plus, switching in a charged backup battery takes only seconds.
DESIGNED TO TAKE THE HEAT
Building on the company's 20+ year history with sunlight readable displays for public safety automotive and military applications, Brytee uses an all-aluminum case with a stainless-steel internal bracket, not plastic. While still being lightweight, this provides much better heat dissipation for the power components than plastic also avoiding the need for noisy cooling fans.
APPLICATIONS
The superior brightness, color and ruggedness of Brytee® monitors make them perfect for applications such as:
Marine Systems
Avionics
In-Vehicle Monitors
Portable Command and Control System
Cinematography
Commercial Drone Applications such as Search & Rescue, Fire Prevention, Agriculture, Building and Power Line Assessment, and more. 
ABOUT THE COMPANY
Brytee® monitors are designed and built by a team of highly experienced display technologists and LCD applications engineers at Gemlight Technologies in the Silicon Valley. For over 20 years we've been developing high brightness displays for OEM manufacturers of display-enabled electronic products, components and systems in consumer, commercial, instrumentation, military and avionics markets.
Brytee® engineers know displays right down to the atoms and understand display applications like few companies in the industry. Our LED lighting systems for displays are among the highest brightness and efficiency displays in the industry.